SECONDO at the Online Event of (ISC)2 Hellenic Chapter
(ISC) 2 Hellenic Chapter is the Greek annex of the International Information System Security Certification Consortium, the largest organization of certified Information Security professionals in the world (founded in 1989 and has more than 150,000 members worldwide).
Professor Christos Xenakis from the Department of Digital Systems of Piraeus University as coordinator of the project presented the SECONDO at the event. The SECONDO proposes a unique, scalable, highly interoperable Economics-of-Security-as-a-Service (ESaaS) platform that includes a comprehensive cost-based methodology that will mitigate the risk using the blockchain and offering smart premiums.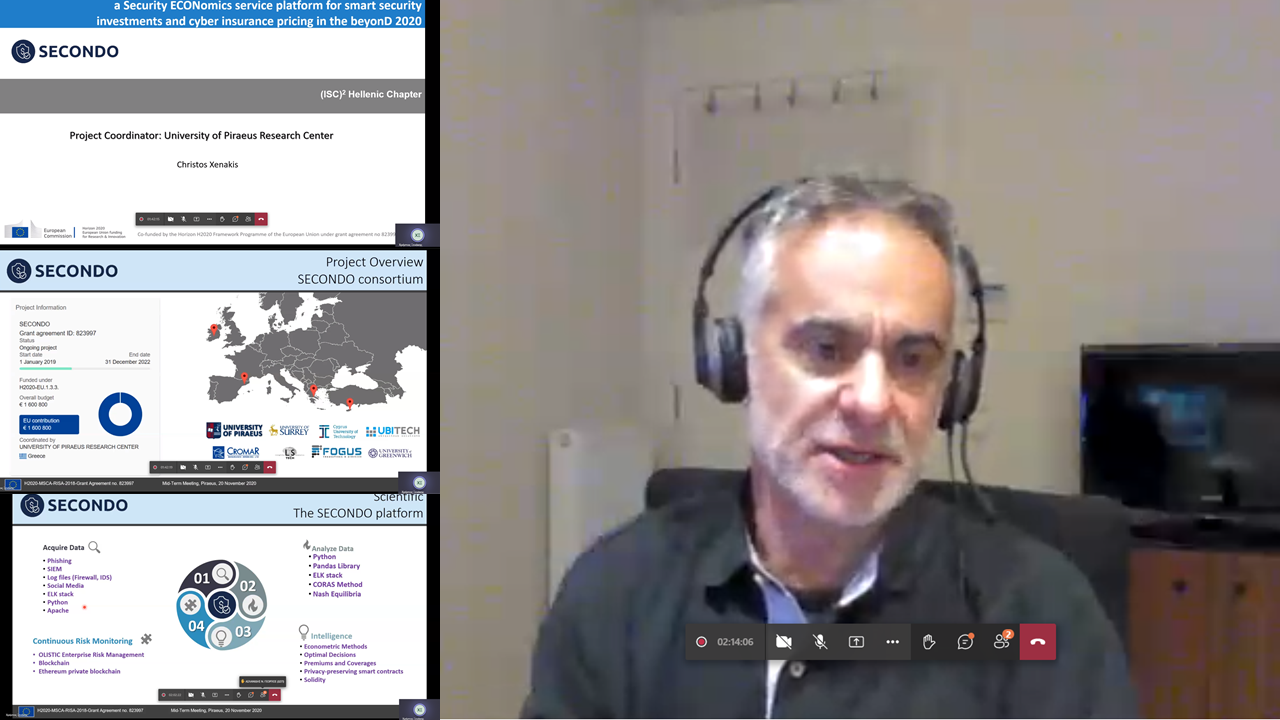 The Hellenic Chapter has 250 members from Greece and has been operating for the last 6 years, having made a decisive contribution to the developments of the profession in Greece. (ISC) 2 Hellenic Chapter, aims to disseminate knowledge to its members and the general public, through actions aimed at the community of information security professionals, the educational/academic community, scientific participation in conferences, the organization of events, and of course the executive training/certification (best known as CISSP certification, which is the most accredited certification in the field worldwide).