SECONDO Among Participants on InsurTech Conference 2021
SECONDO was invited to participate at the 4th Insurtech Conference entitled "Post-Covid Insurance – Rewriting the Rules", focusing on the fast-emerging Insurance-as-a-Service era. The conference brought together experts from the industrial and academic sector, bringing up all the major topics in a period of digital "alarm" due to the pandemic of COVID – 19 and the need for digitalization have affected the ecosystem of insurance, technology, and the cybersecurity premiums.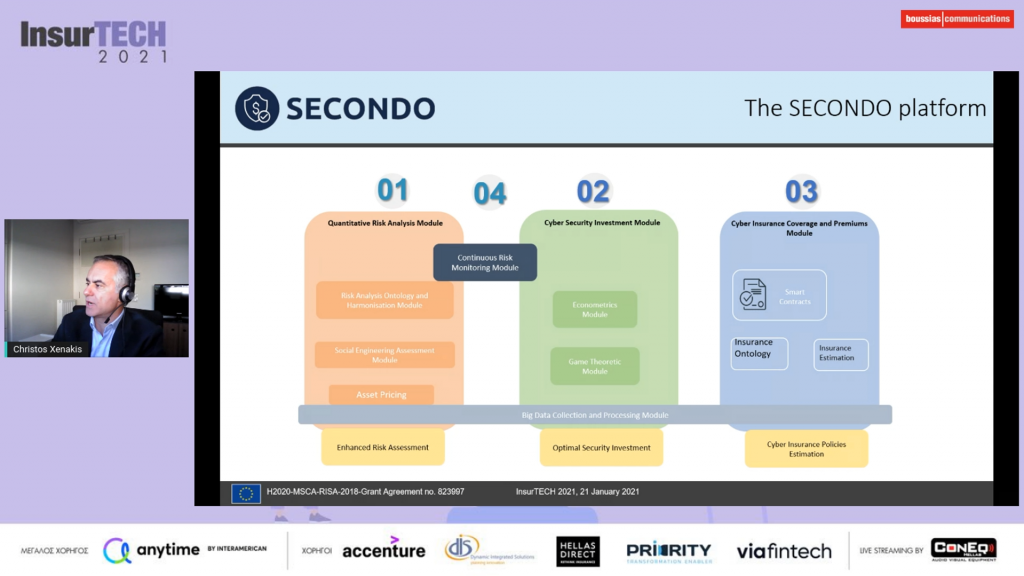 Among participants were Professor Christos Xenakis from the Department of Digital Systems of Piraeus University, and project coordinator of the SECONDO, and Nikos Georgopoulos, Cyber Privacy Risks Advisor from CROMAR.
At the second session of the conference, Mr. Georgopoulos made an introduction to the insurance sector and the importance of cybersecurity premiums. The main chair of the presentation had Professor Christos Xenakis who presented the SECONDO Project and explained, the capabilities of the platform, its innovation, how will contribute to risk assessment, and how blockchain and artificial intelligence will offer services that will benefit organizations, insurers, and the insured.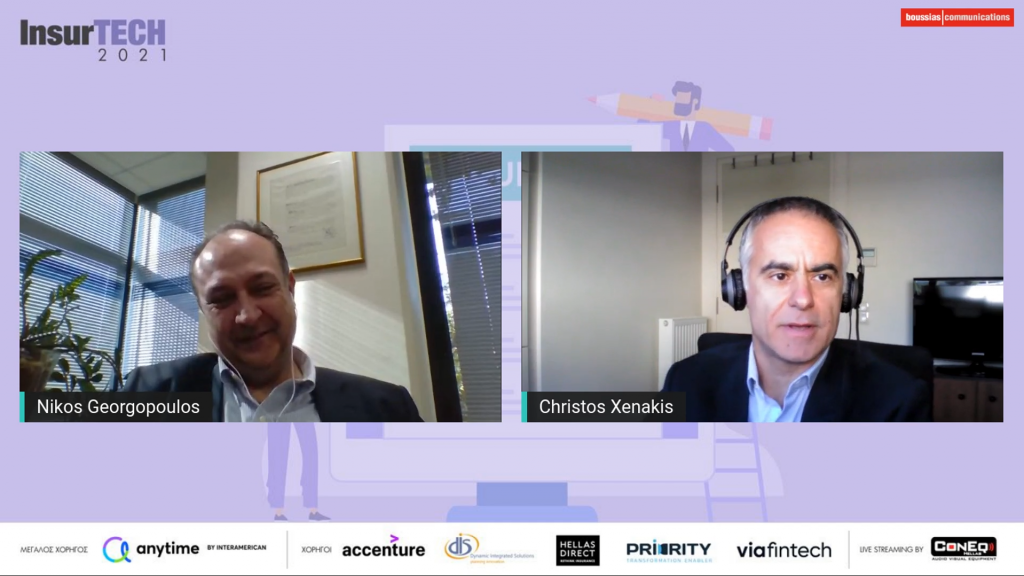 The Conference entitled "post-Covid Insurance – Rewriting the Rules" addresses the imperative on cultural change via leadership and the use of specific cutting-edge technologies like IoT, Blockchain, the BigData capitalization, which will certainly play a critical role.